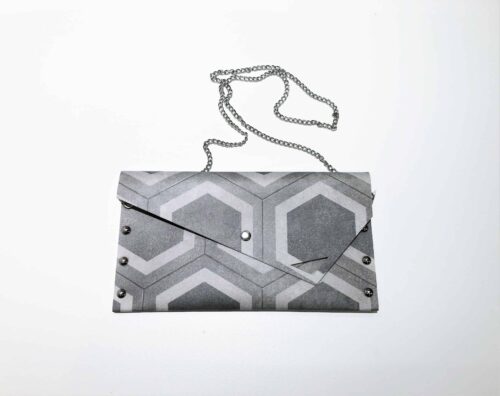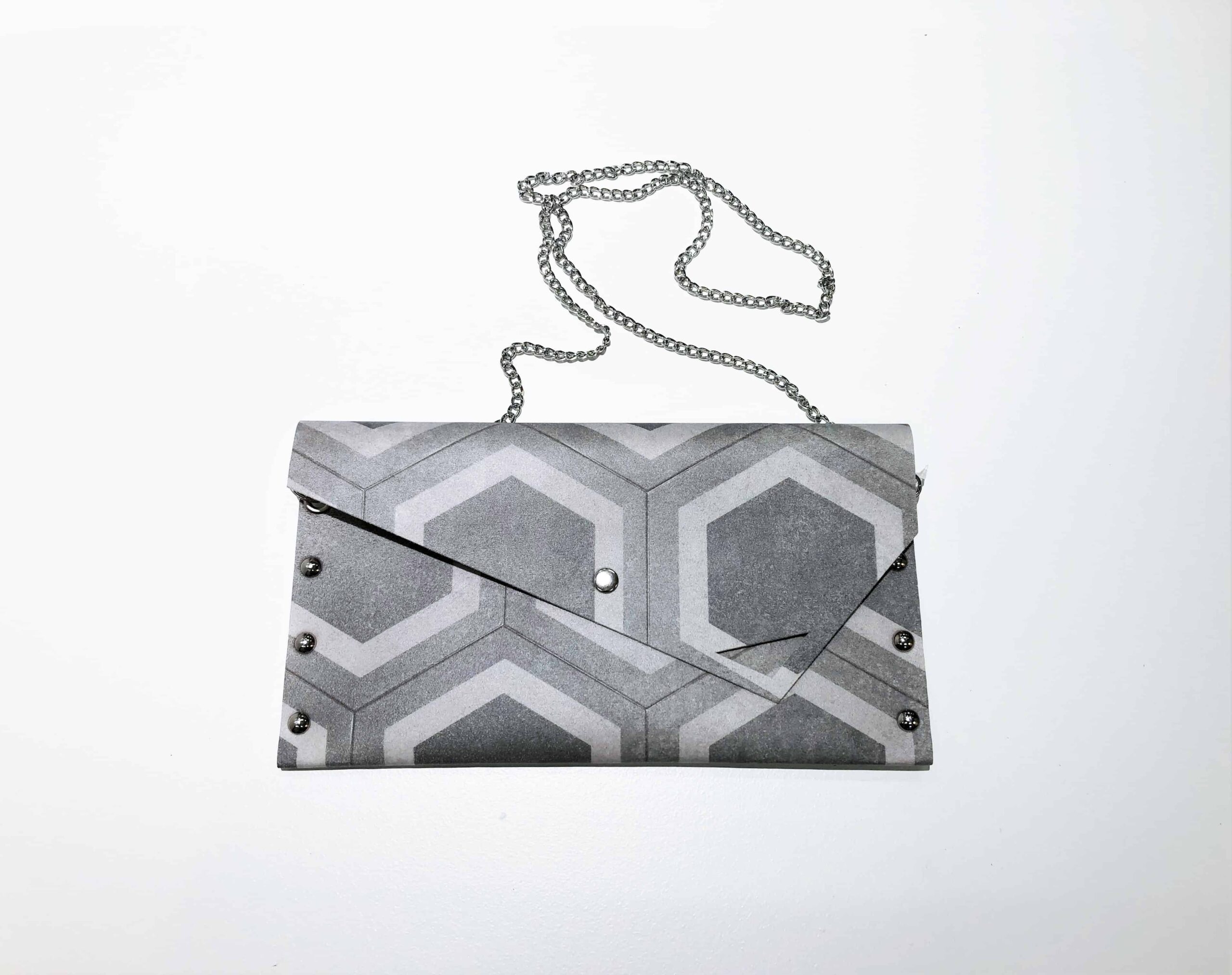 This gray envelope bag will bring a look to your dress!
The bag is assembled by hand and recycled materials have been used as raw materials. The geometric pattern of the bag and the cut detail bring rhythm to the surface of the bag. Thanks to the stylish look, the bag is even suitable for evening parties! The shoulder chain is easy to remove, you can also use the bag as an envelope bag without a shoulder chain. The plastic is flexible and the bag holds everything you need, and it is easy to keep clean thanks to its surface.
THINK TODAY bags are individual pieces. We make our bags locally, assemble them by hand and reuse a plastic mat (Tarkett). All the bags are different and in different points of material, you will not find another similar one!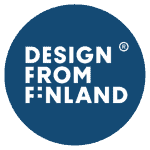 THINK TODAY bags are individual pieces, each different and unique.
We reuse a versatile, flexible and easy-to-clean plastic mat in our bags.
The gray envelope bag is just one of our bags, all the bags can be found here.