OUR STORY – THE CIRCULAR ECONOMY
THINK TODAY was founded in 2007 with the will to carry out responsible business in a new way, in cooperation and in a different way, to stand out from the crowd. We have been successful in this for 13 years and reuse tons of usable quality material into new products.
"In addition to the circular economy operating model and extensive cooperation, corporate social responsibility has been one of our company's strengths throughout its operations."
Our idea was born in the early 2000s in Pirkanmaa and THINK TODAY was finally founded in 2007. The clear vision made THINK TODAY's business model. A model for working together with companies was built and a business cooperation network was created. We developed a brand and responsible products from recycled materials. We are now significantly reducing the amount of usable material that ends up in landfills every year, and reusing surplus materials from our products from the construction industry and also from other industries and production.
Our premises are located in the Elovainio industrial area, a 10-minute drive from Tampere, where we come up with new ideas, store materials and manufacture and package our products. There is also a store that always serves customers according to agreement.
Finnish work and education, local manufacturing and strong professional skills are things we value. This kind of corporate social responsibility has been one of our company's strengths, in addition to cooperation and the operating model of the circular economy, throughout its operations.
We employ artisans, small companies, experts in machining techniques in their field and professionals. In addition to our story during the journey, we have had several wonderful, enthusiastic and skilled trainees in various fields, ie experts for the future.
Cooperation with all actors is open, ensuring high quality and versatile THINK TODAY products in manufacturing and production, as well as satisfied customers, not forgetting wonderful pets.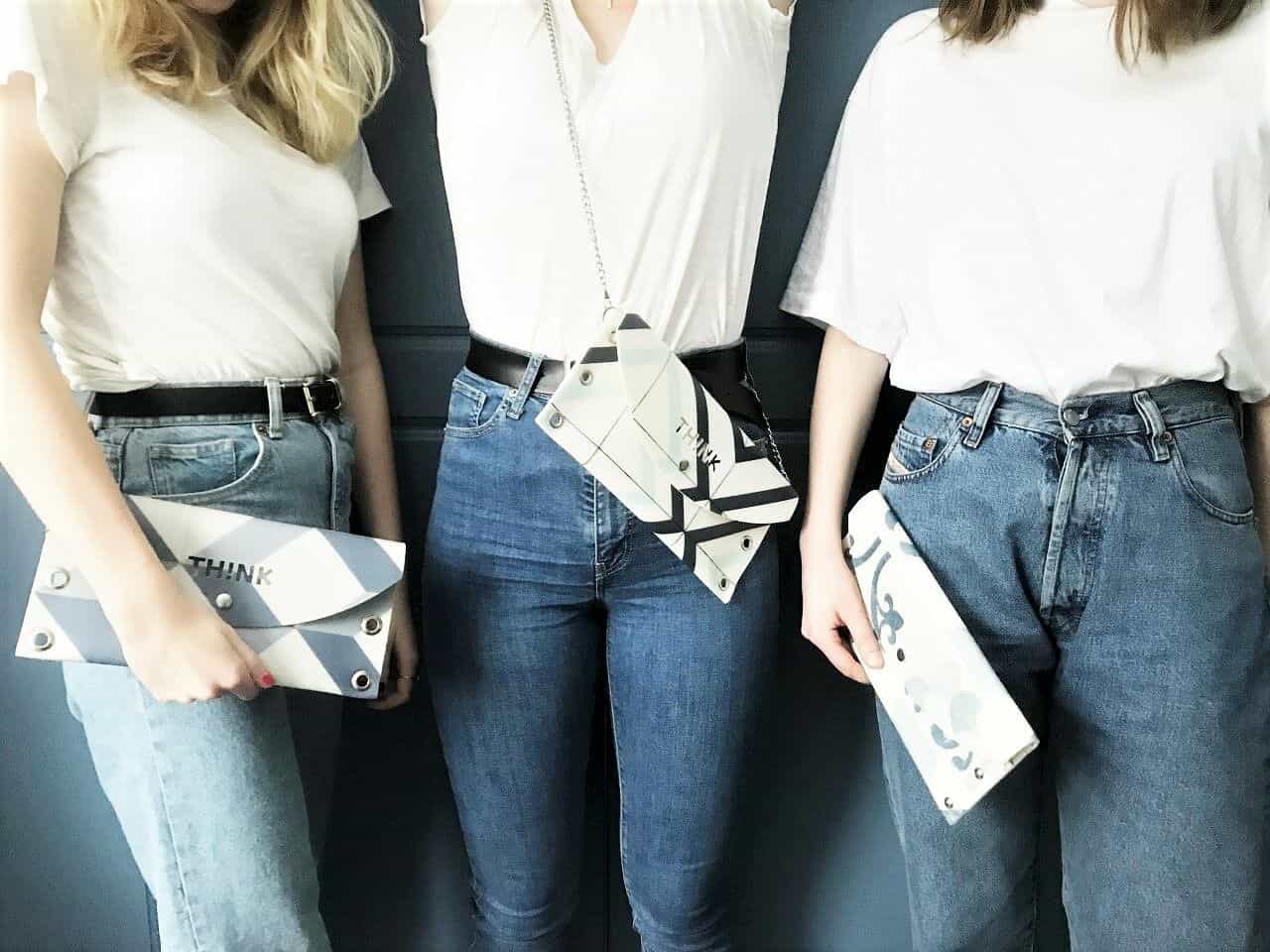 "We want to be a pioneer in sustainable development and take responsibility for our environment. Transparency in all our operations ensures that the customer can follow the journey of the material in our production chain to the finished product."
Product designer and visionary is Susanne Hamari, the company's founder, who is an inspiring speaker and lecturer, instructor of children's and adult workshops, influencer of the circular economy and corporate responsibility (CRS), responsible business and product design / development and design expert services for companies according to their different needs.
In addition to Susanne, Katri Lindström handles sales and marketing tasks in our team. Katri is professional in marketing and sales and helps our customers in the Helsinki area to find the right products for them for resale andcorporate gifts
We are happy to present the products and their versatile customization possibilities, as well as the possibilities of using our own materials in reproduction. Welcome!