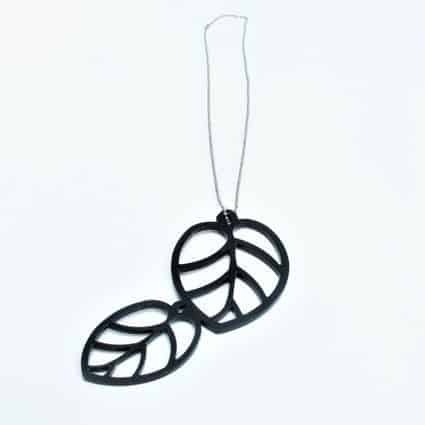 LEAF necklace, big, black
Very light and comfortable to wear. Reused acrylic and ball chain that can be adjusted to suit yourself.
The beautiful black LEAF necklace is made of surplus acrylic. The lightweight jewelry is comfortable to wear and it is possible to change the attachment point to the top or middle of the jewelry according to your preference.