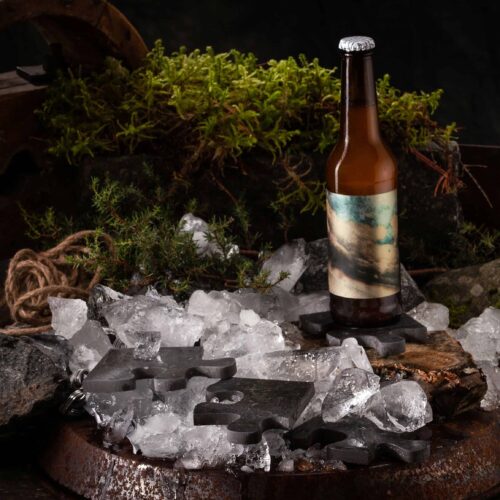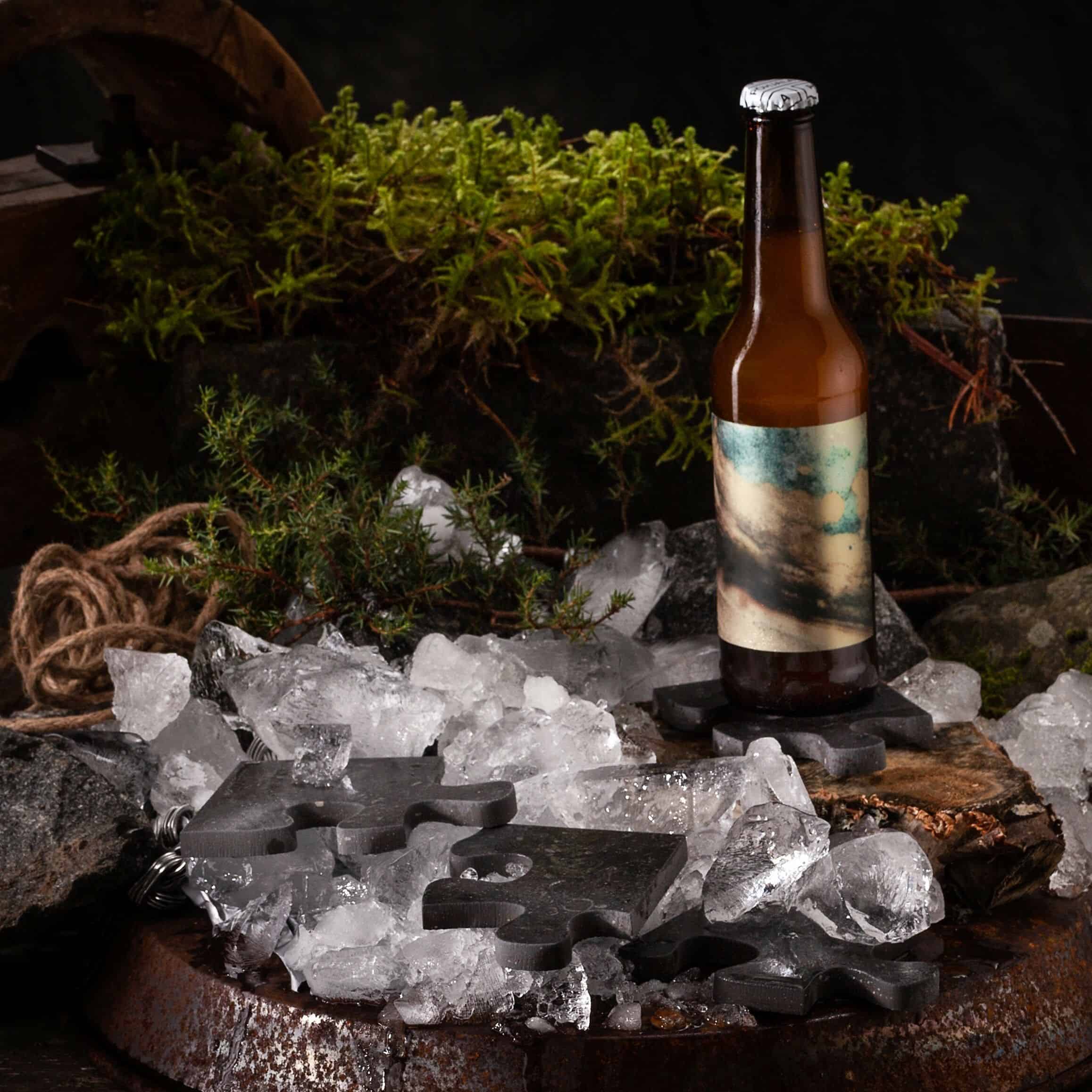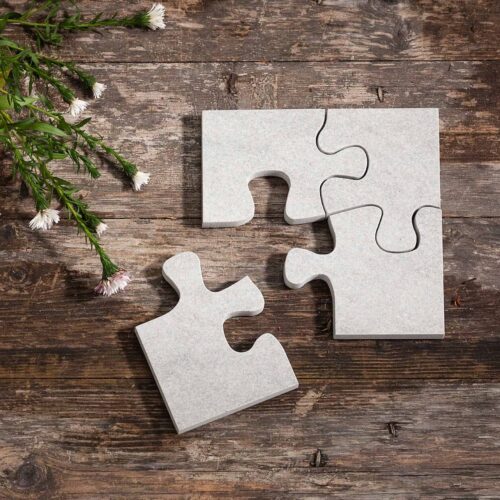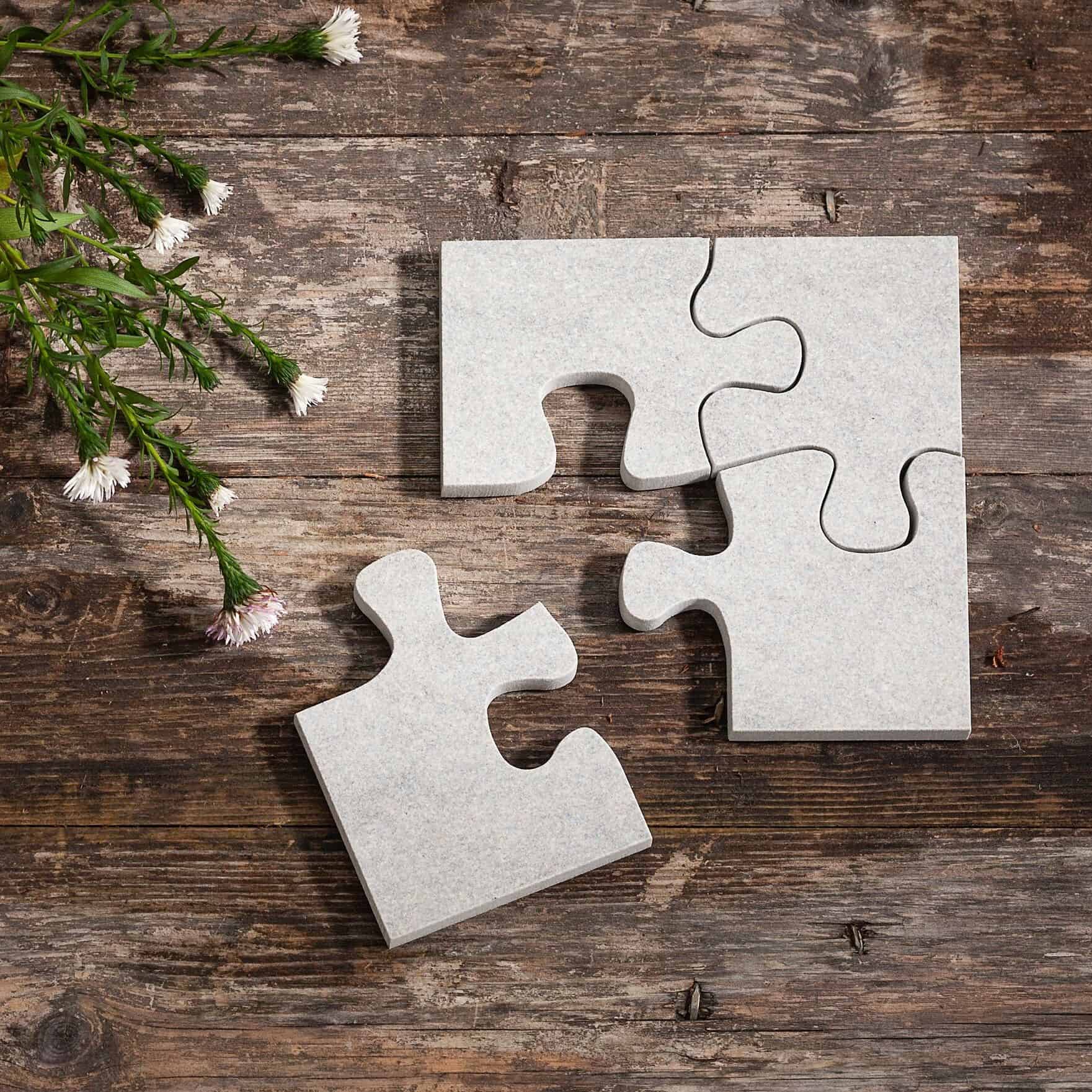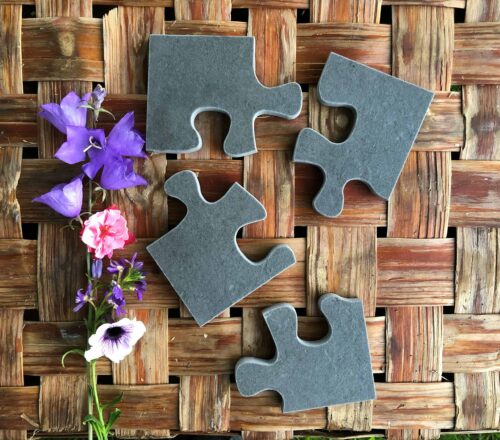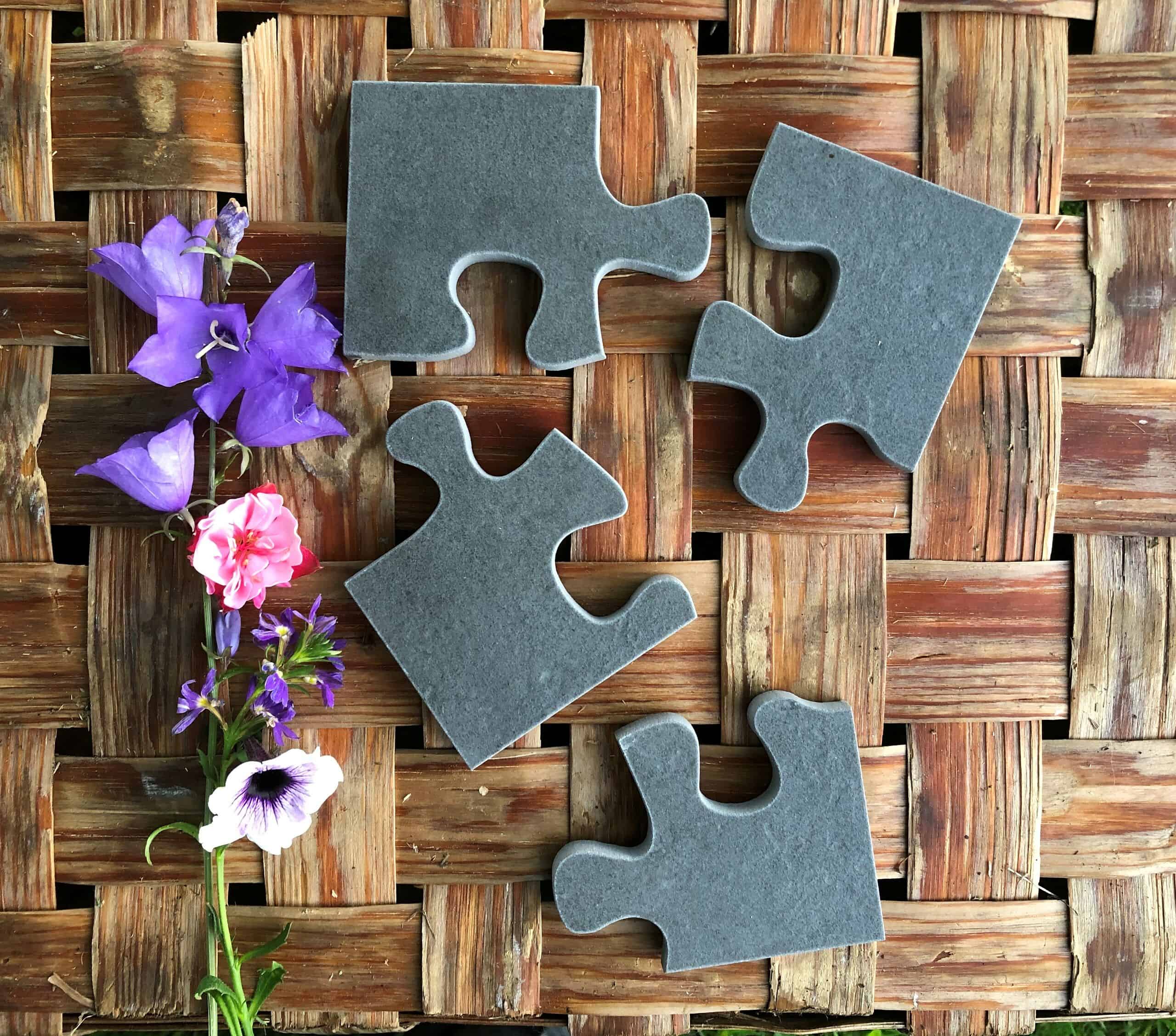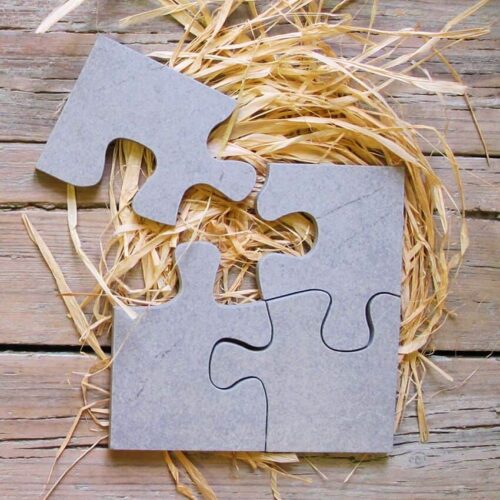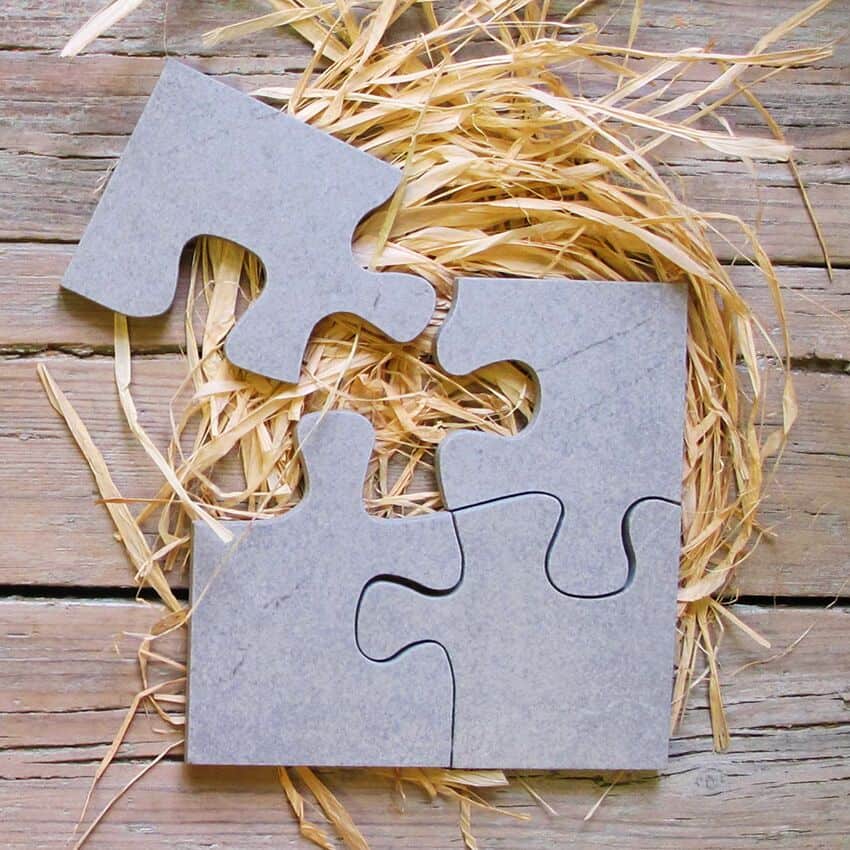 Popular and versatile ceramic coasters for table setting, trivet use and decoration. The package contains four pieces in different shades of gray.
The coasters can be refrigerated in the freezer to keep the drinks and food cold. The underside has silicone pads to prevent scratches and damage on the surfaces. Different shades of gray vary.
Product is made in Finland.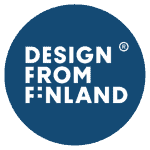 BEST SELLER! Ceramic coasters made of recycled, ceramic tile, are one of the most popular products. The package contains 4 compatible pieces that can be used together as a pan trivet or separately as coasters or candle trays. Divided in two, it can be used under a larger pan or divided in four, in the corners of the oven sheet, preventing the sheet from swinging when cutting a pie or pizza.
The THINK TODAY range includes several multi-purpose coasters. See our full selection here.