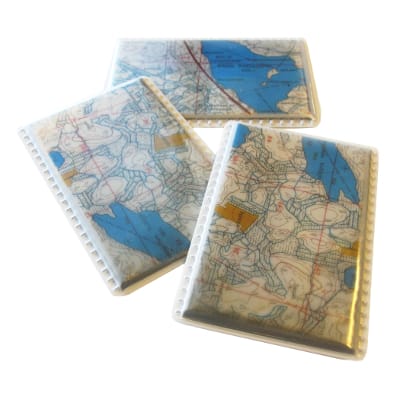 MAP map travel card cover
This unique map-themed card cover keeps your travel card intact and scratch-resistant. The product is made from recycled genuine map materials. Origin of material: National Land Survey.
The card cover protects various cards (rechargeable travel card, driver's license, credit card, reel card, etc.), with a clear CE-approved reflective surface on one side. The product uses discarded genuine National Land Survey map paper. The patterns, shades, areas and layout of the map material vary from product to product.