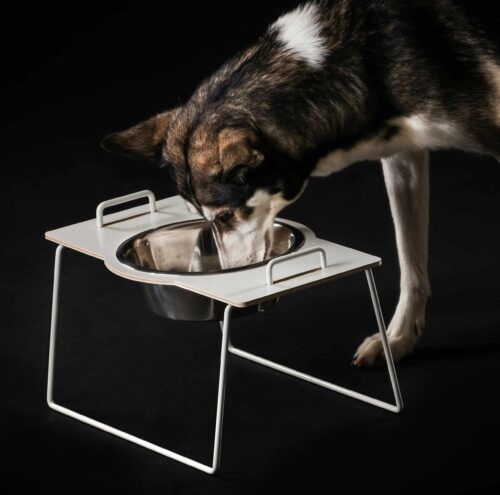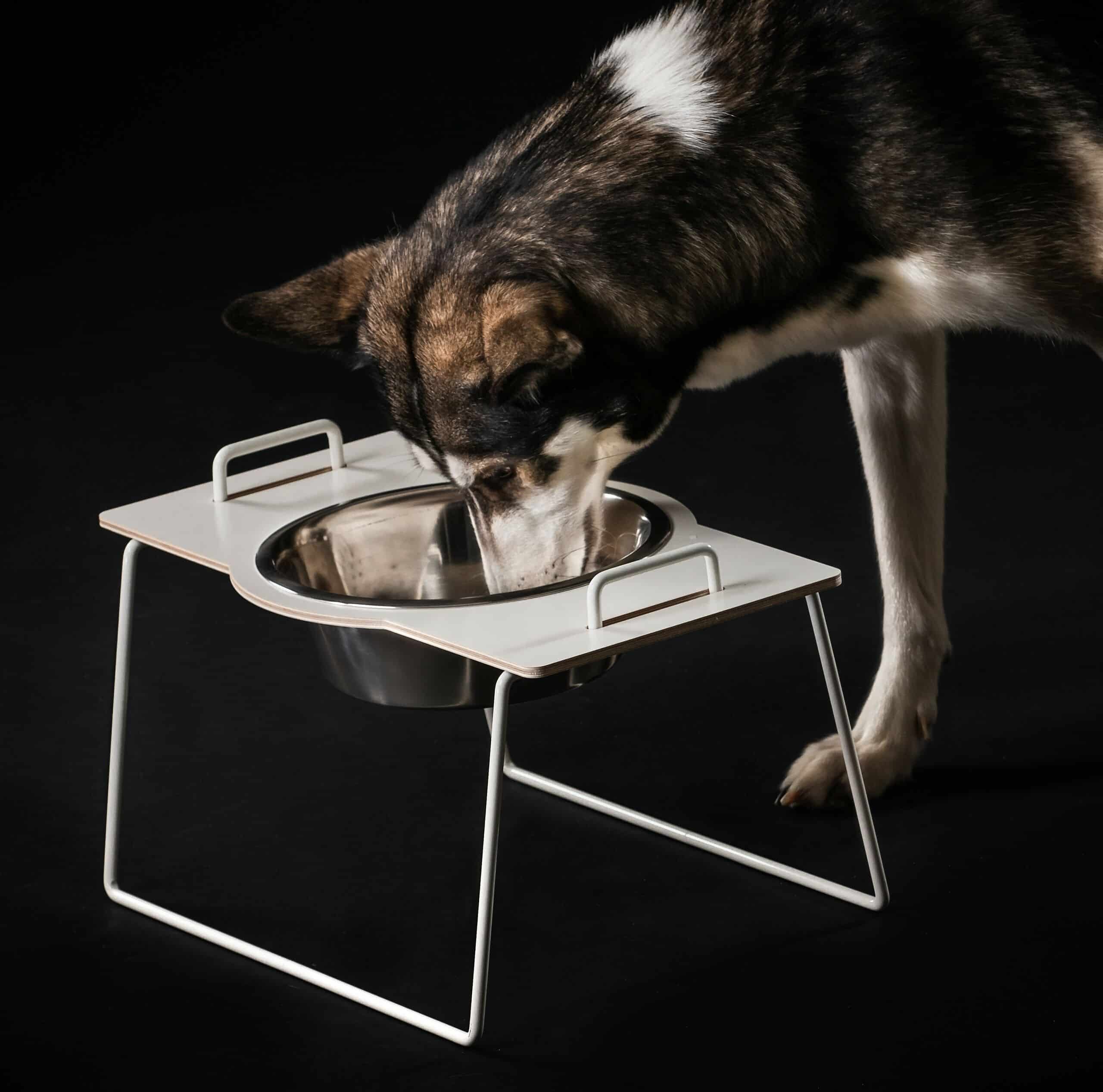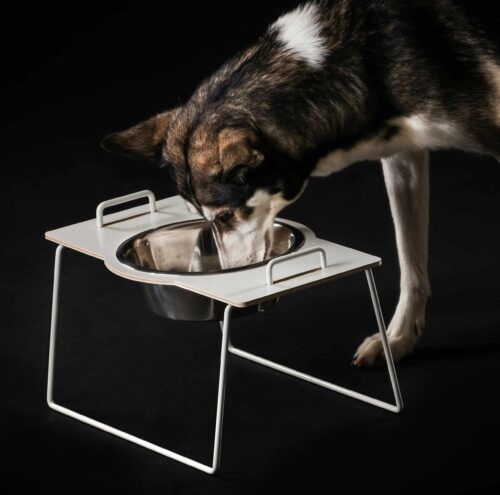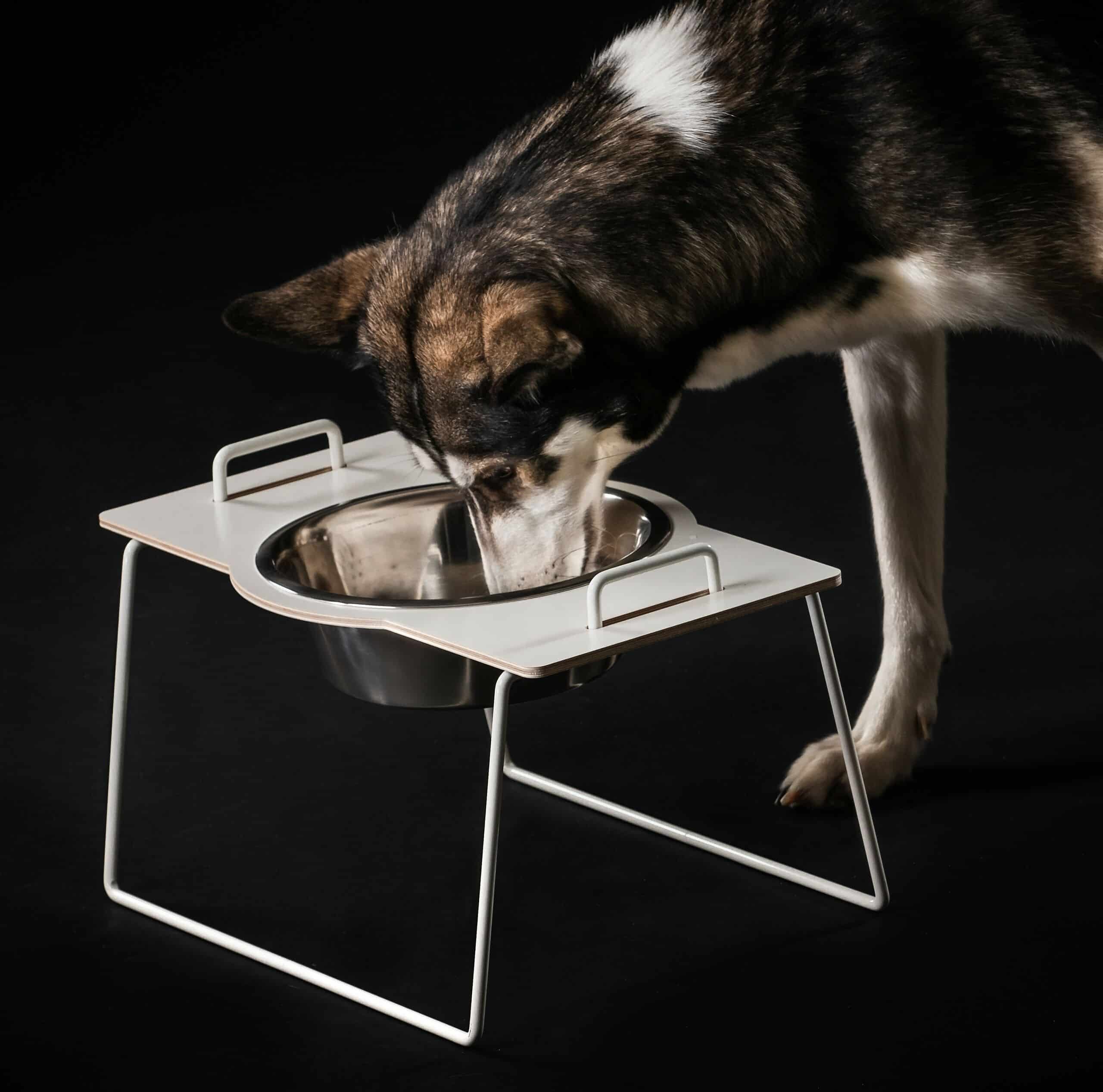 Wuff's cup holder for large dogs
Ergonomic and decorative cup holder for a large dog. Your pet may suffer from reflux, wear, or problems with the cervical spine or back, for example. Especially in this case, it is good to eat a little higher, regardless of size. In this model, watering and feeding takes place with one cup. The L-size dining stand is best suited for dogs with a height at the withers over 40cm. The product comes with a standard size steel cup with a capacity of 2.7 liters.
The stylish cup holder for large dogs is suitable for Scandinavian decor and is ergonomic for pets.
See all our pet products here.