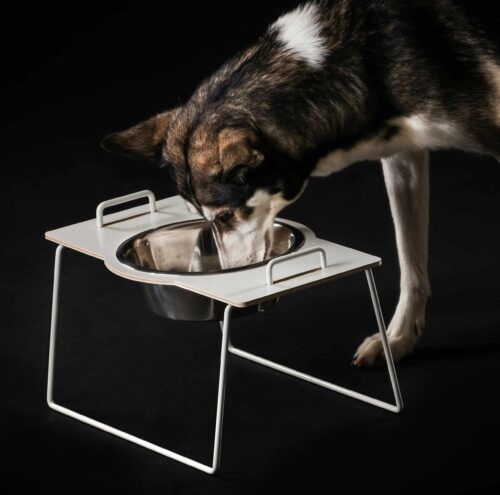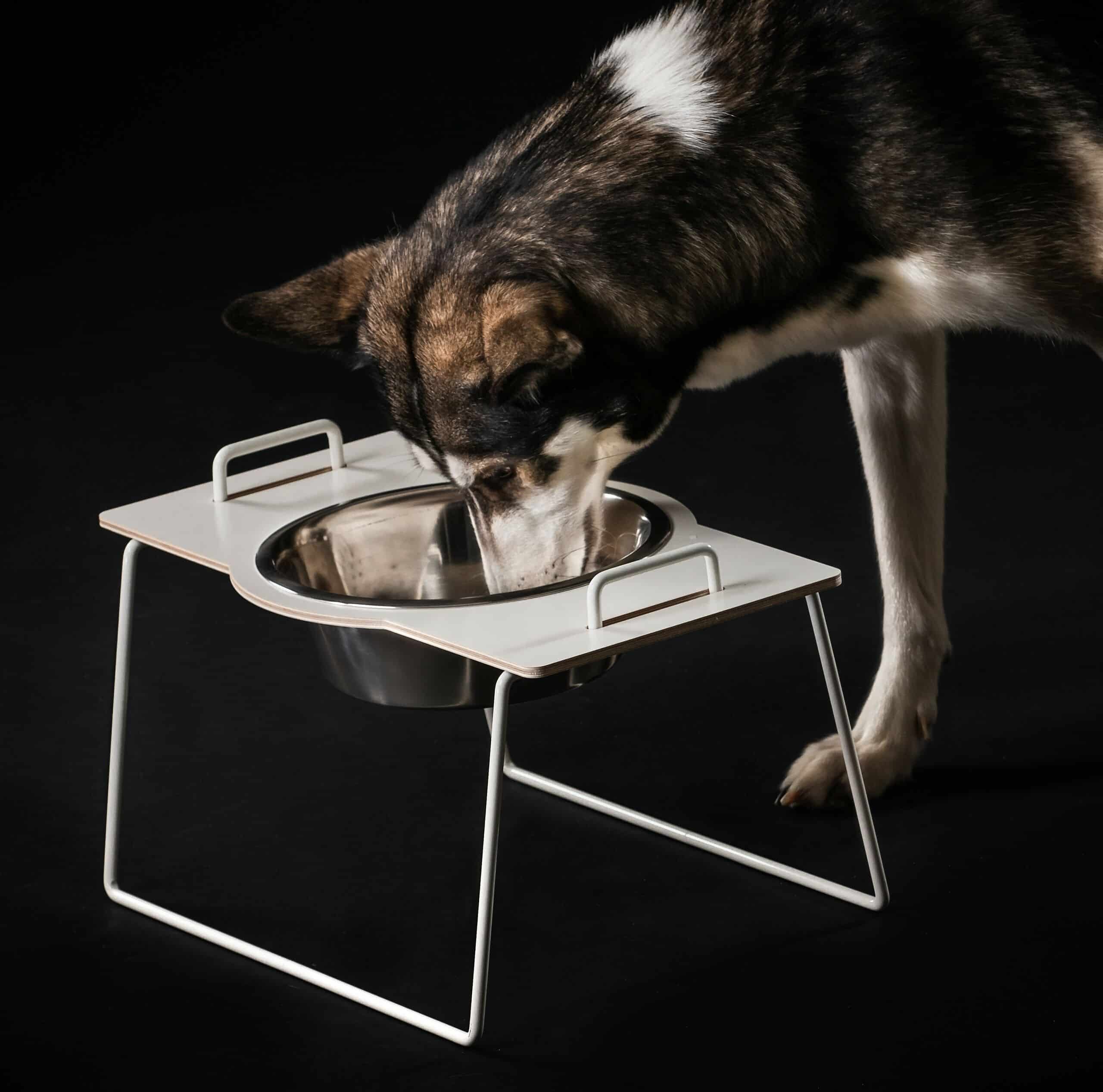 Wuff's bowl stand for large dogs
Ergonomic and decorative bowl stand for large dogs. Your pet maybe suffers from reflux, wear, or problems with the cervical spine or back. Especially then it is good to eat on a bit higher level, regardless of size. In this model, watering and feeding both happen in one cup. The L-size dining stand is best suited for dogs with a height over 40 cm at the withers. The product comes with a standard size steel cup that has 2.7 liters capacity.
The stylish bowl stand for large dogs is ergonomic and the design suits Scandinavian interiors well.
See all our pet products here.